At Glassier, we believe in providing our customers in the Studley, Bromsgrove and Worcester areas with the best quality home improvement services. Our friendly and trustworthy team strives to provide exceptional customer service, addressing our customers' needs as our first priority. We provide homeowners with the resources and guidance to make the best decisions for their homes, be it modern or traditional. We are aware of the value of these decisions and how challenging they can be. This is why we provide a range of helpful information about the home improvement industry, helping our customers to always make the best choices for their property.
Here at Glassier, we install a range of high quality home improvements for homeowners across the region. As part of the services we offer, we craft a range of bespoke conservatories, orangeries and garden rooms, perfect for increasing the amount of space in any home, without the extra hassle of moving. If you've been thinking about upgrading your home with an extension, Glassier can help.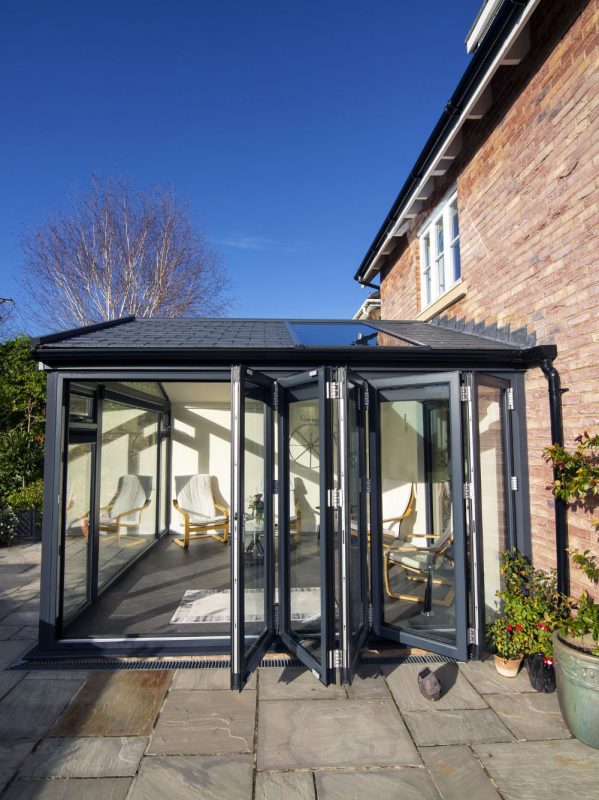 What Extensions Do Glassier Offer?
Here at Glassier, we offer a number of extensions for homeowners across the region. Whether you're looking for a gym, office, guest room or dining room, our range of garden rooms could be perfect for expanding your space.
Our range of garden rooms, conservatories and orangeries are perfect for adding an additional room to your home, with the added benefit of extra sunlight. This can be a perfect environment for cultivating plants, nestling in with a good book or taking up a mindful hobby, such as yoga or meditation, or to provide additional living space as a dining room, spare bedroom or storage room. With our bespoke range of extensions, we help you dream big and expand your home to properly accommodate for your lifestyle and changing needs.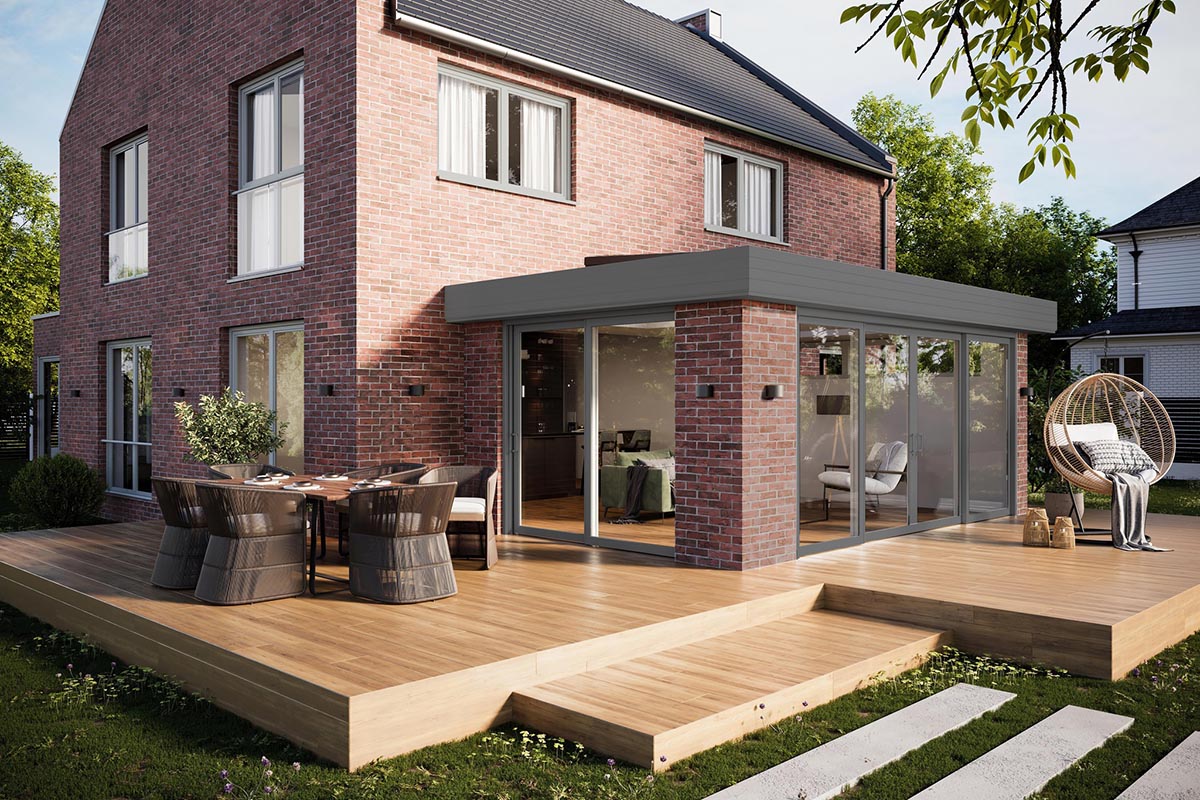 How to Choose a House Extension
When deciding between a conservatory, orangery or garden room, it's important to consider the purpose of your new extension, as well as the location and budget. Conservatories are excellent options for sun rooms that allow plenty of natural light, while orangeries are more robust and permanent structures that can double as both an entertaining space and home extension. Garden rooms, on the other hand, provide a great place to relax and entertain with a wide variety of accessories and hardware. Homeowners should consider which design options best suit the existing style of their homes, the overall scope of their projects, and the budget they're working with to determine which option works best for them.
Choosing a house extension can be a difficult task. When thinking about using your extension, what comes to mind? If you're looking for light and airy space, for example, you might consider a conservatory. Or, if you're looking for a great place to dine with views of the garden, an orangery might be a great investment. For a home office, a garden room can be a peaceful choice to get away from it all.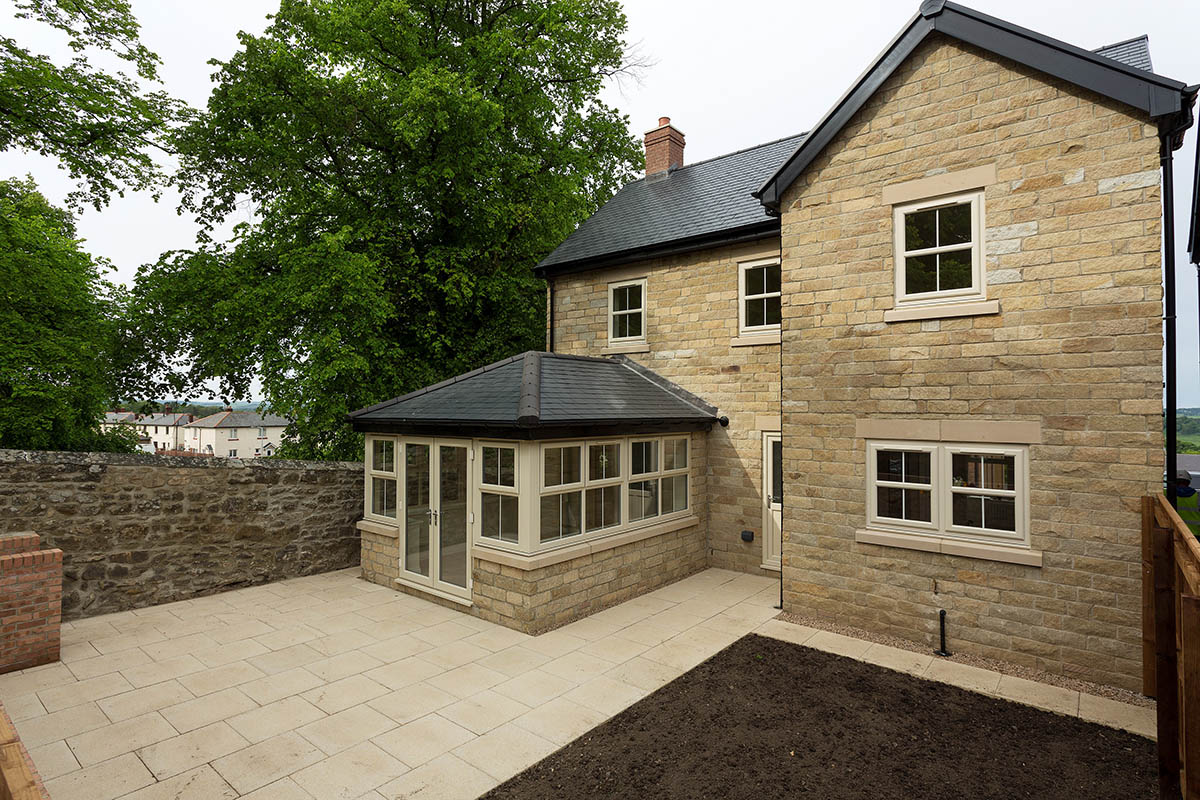 How to Choose What Works Best
Choosing an extension for your home can be a daunting task. First and foremost, you'll need to consider your budget, as there are many types of extensions that can fit into different brackets. Next, think about the size of the extension, as well as the design. Naturally, extensions add both curbside appeal and value to a property, so you'll need to make sure that the extension looks good on the outside, whilst being functional inside. For more traditional homes, you might consider a conservatory or orangery whereas, for more contemporary homes, a garden room could be the perfect addition.
It's also important to look into any relevant regulations, such as planning permission, building control regulations, or local authority bylaws, to make sure that you are fully compliant with the law. With a bit of careful consideration, you can find the perfect extension for your home that abides by all the relevant regulations, as well as the needs of those who live there.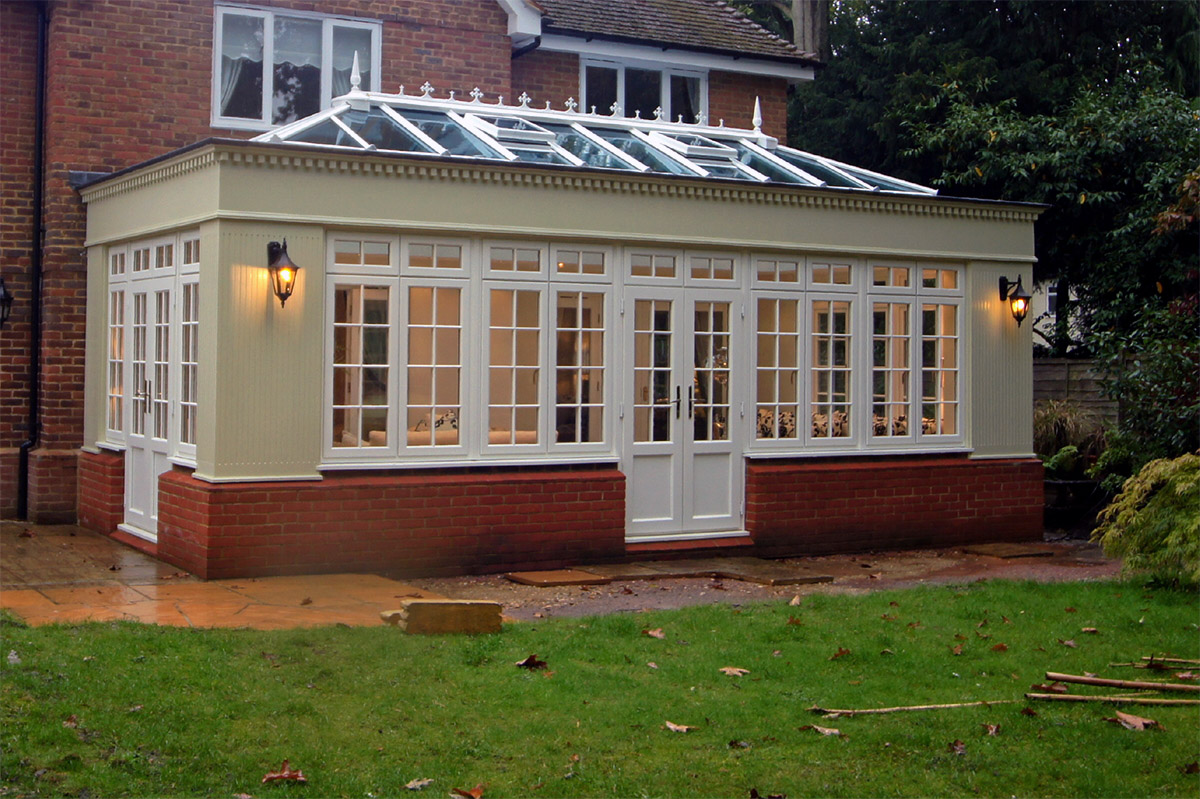 Contact Glassier Today. 
Are you in Studley or Bromsgrove and looking for bespoke home improvement solutions? Look no further than Glassier. Our collection of windows, doors and conservatories provide superior thermal efficiency, security, sturdy construction and robust double glazing for any home they're installed in.
Contact Glassier today. Our phone numbers are 01905 841900 (Drakes Broughton), 01527 874797 (Upton Warren) or 01527 914388 (Studley). Further queries can be emailed to info@glassier.co.uk, or take advantage of our free quotations by checking out our online tool. We'd be delighted to hear from you!