Lean-To Conservatories Drakes Broughton & Worcestershire
Glassier is a local business installing lean-to conservatories in Drakes Broughton, Upton Warren, Malvern Hills, Worcestershire and surrounding counties. Start a quote today!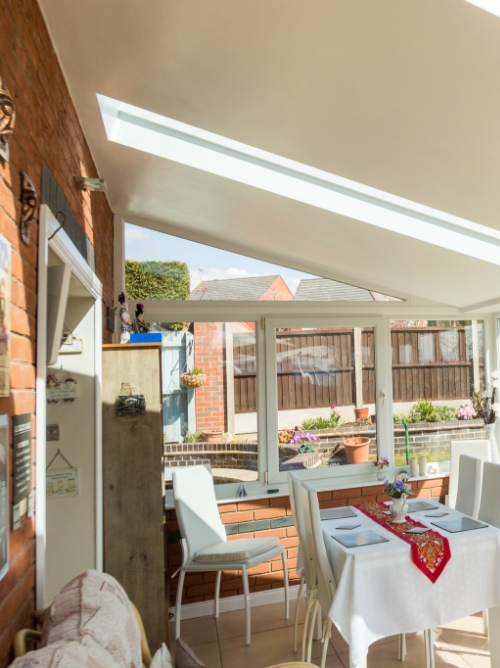 Why Choose a Lean-To Conservatory?
Lean-to conservatories are perfect for bringing the outdoors indoors as well as giving you extra space. They have a unique compatibility with bungalows and smaller properties, especially ones with restricted space under eaves or even terraced houses.
Also known as Mediterranean conservatories, lean-to conservatories can even be used for sunrooms or garden rooms. The simple shape gives you the maximum space in a highly economical style. They can also create the perfect focal point for gatherings and even provide a much needed warm welcoming space in which to relax and unwind after a stressful day.
Thanks to our supplier Ultraframe, we offer a selection of BBA approved roofs from Glass, Livinroof and Ultraroof, to ensure your safety is met in s stylish way.
If you would like some advice on what style and roofing lean-to conservatory would suit your needs, then get your online quote with us today. Alternatively, if you would like to find out more, then contact us via our online form and a friendly member of our team will help you out.
LEARN MORE
Our Accreditations
We are Checkatrade and FENSA approved and install our quality products throughout the Worcestershire area. We work with trusted suppliers, who are backed by our friendly teams who will ensure that you're supported every step of the way. 
01
Less Bulky
Our lean-to conservatories offer slimline ridges which are less bulky than traditional conservatory ridges. With extremely neat ridge end covers for better sightlines and a high performance thermal break to prevent condensation,  these offer a more modern contemporary design.
02
Cost Effective
Due to our simple design, our lean-to conservatories costs less to install and maintain. A cost effective option, they improve the energy balance in your home as well as providing shelter and even catch the winter sun in the colder months, saving money.
03
Safe & Secure
Built with structural integrity in mind, our conservatories have been put through rigorous testing to ensure your safety. They're the only roof to be fire tested and are weather tested in speeds up to 130mph.
04
Larger Spans
Thanks to the strong beams in our roofing systems, we can accommodate for large sets of bifold or sliding doors up to 4m without the need for additional costly support.
05
Internal Pelmet
Installed with a thermally insulated internal pelmet as standard, these will not only ensure that your conservatory is kept warm during the winter months, but also provides an additional bar for speakers and downlights, should you want them.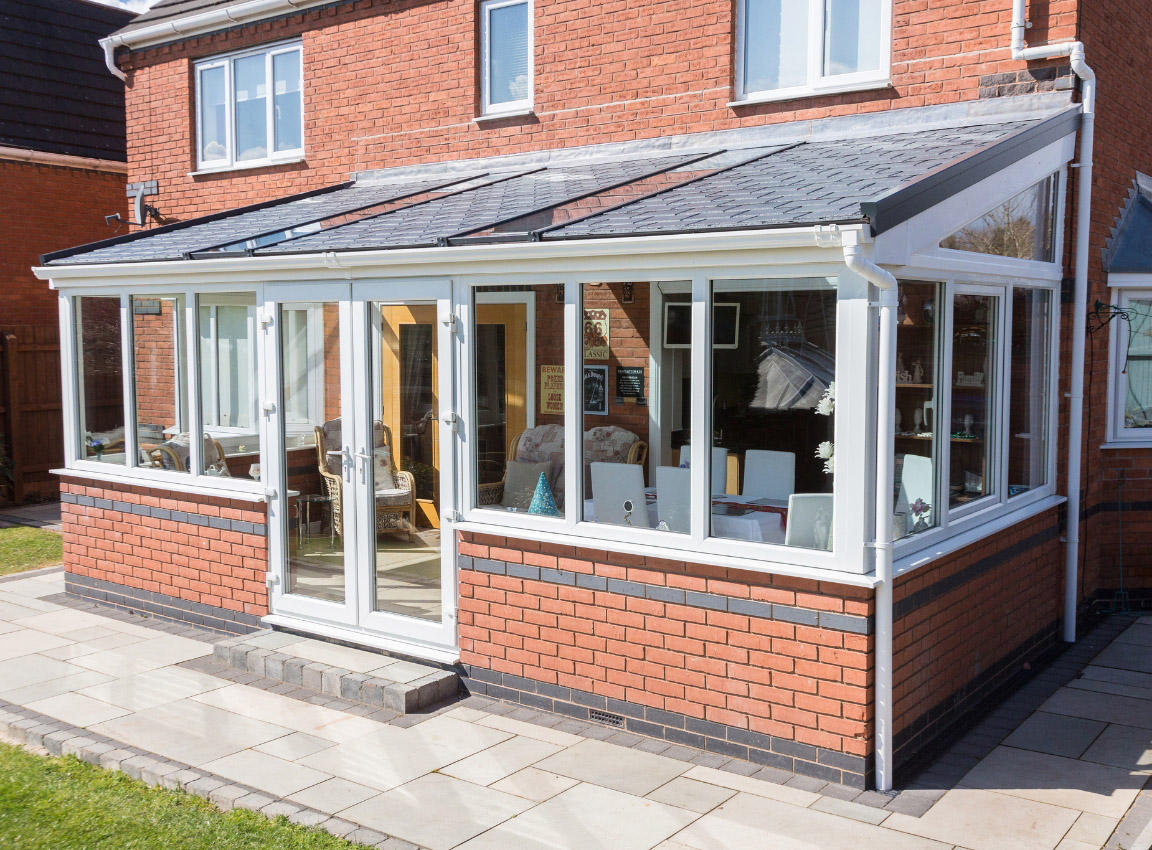 01
02
03
04
05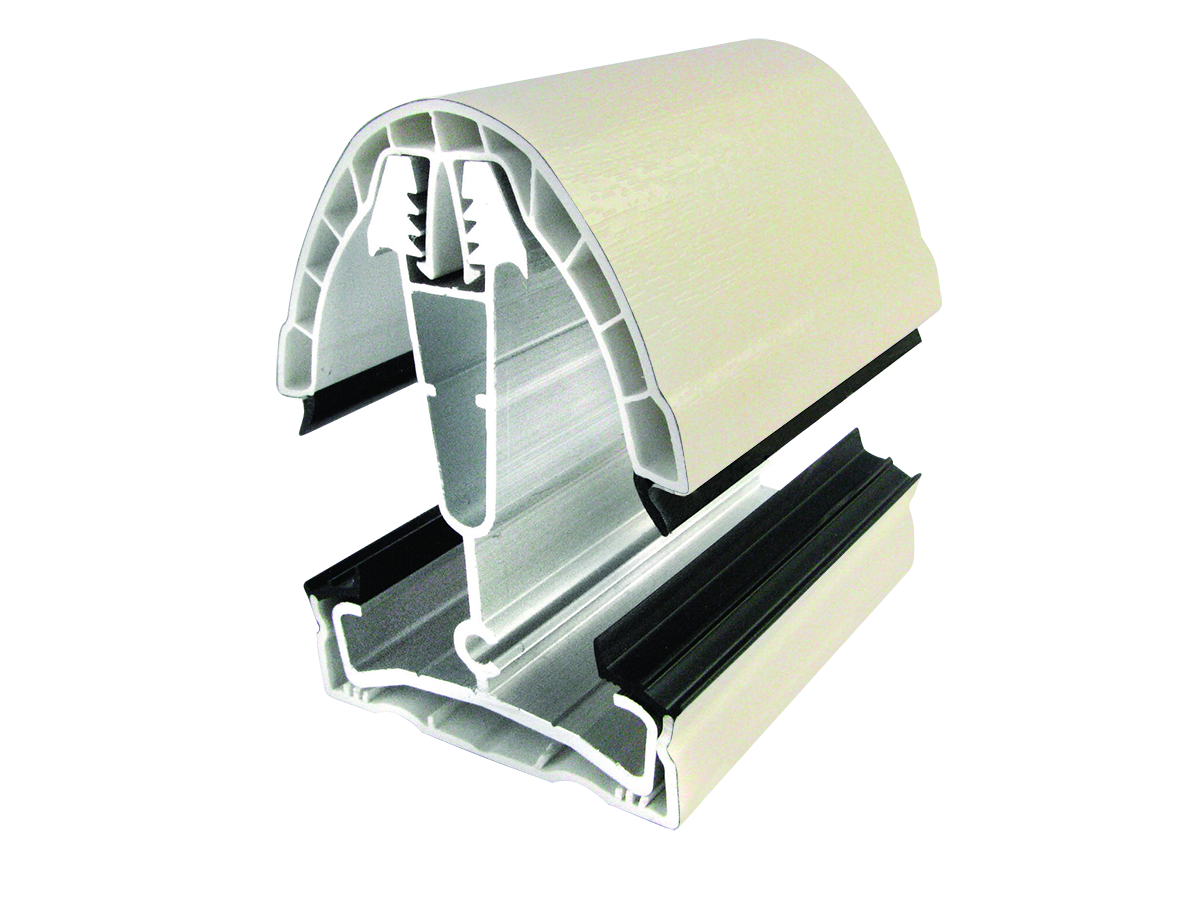 Cream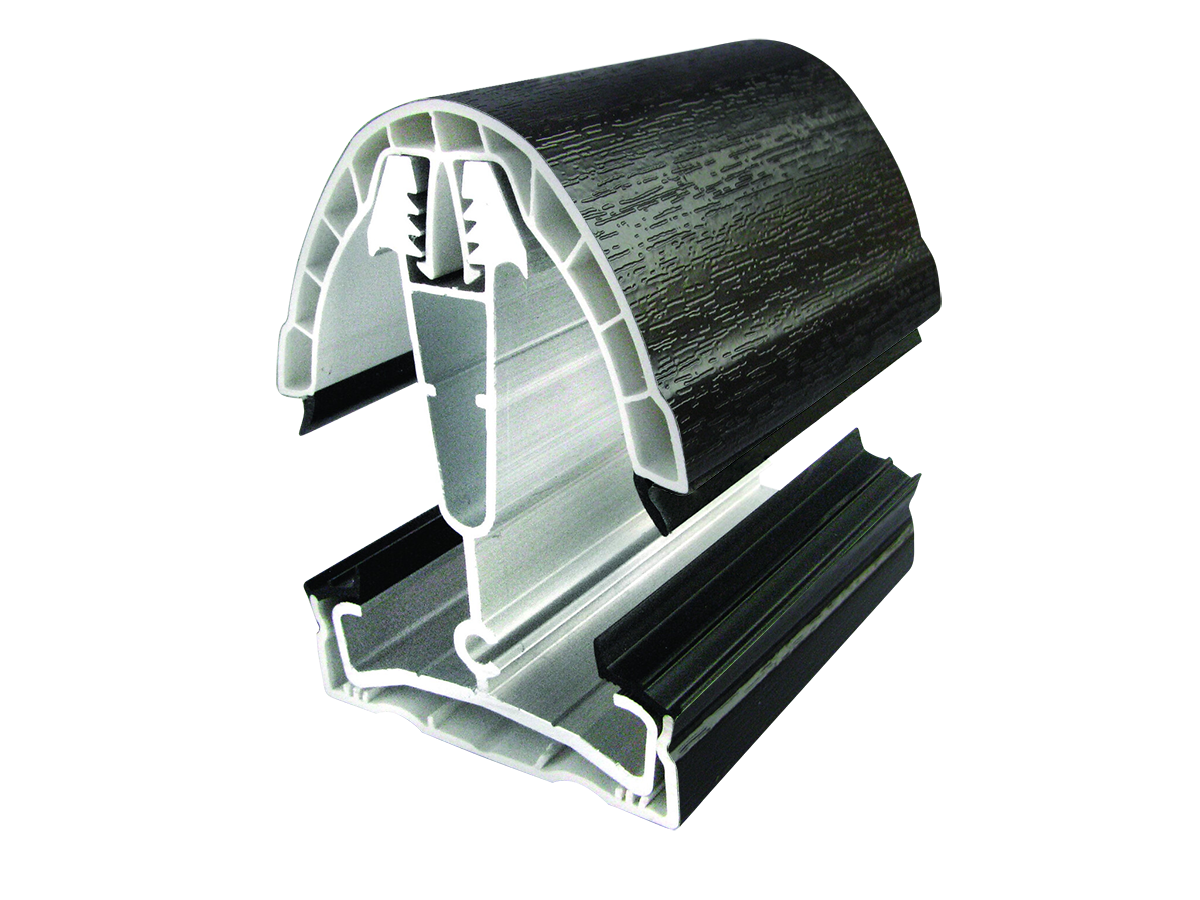 Ebony Black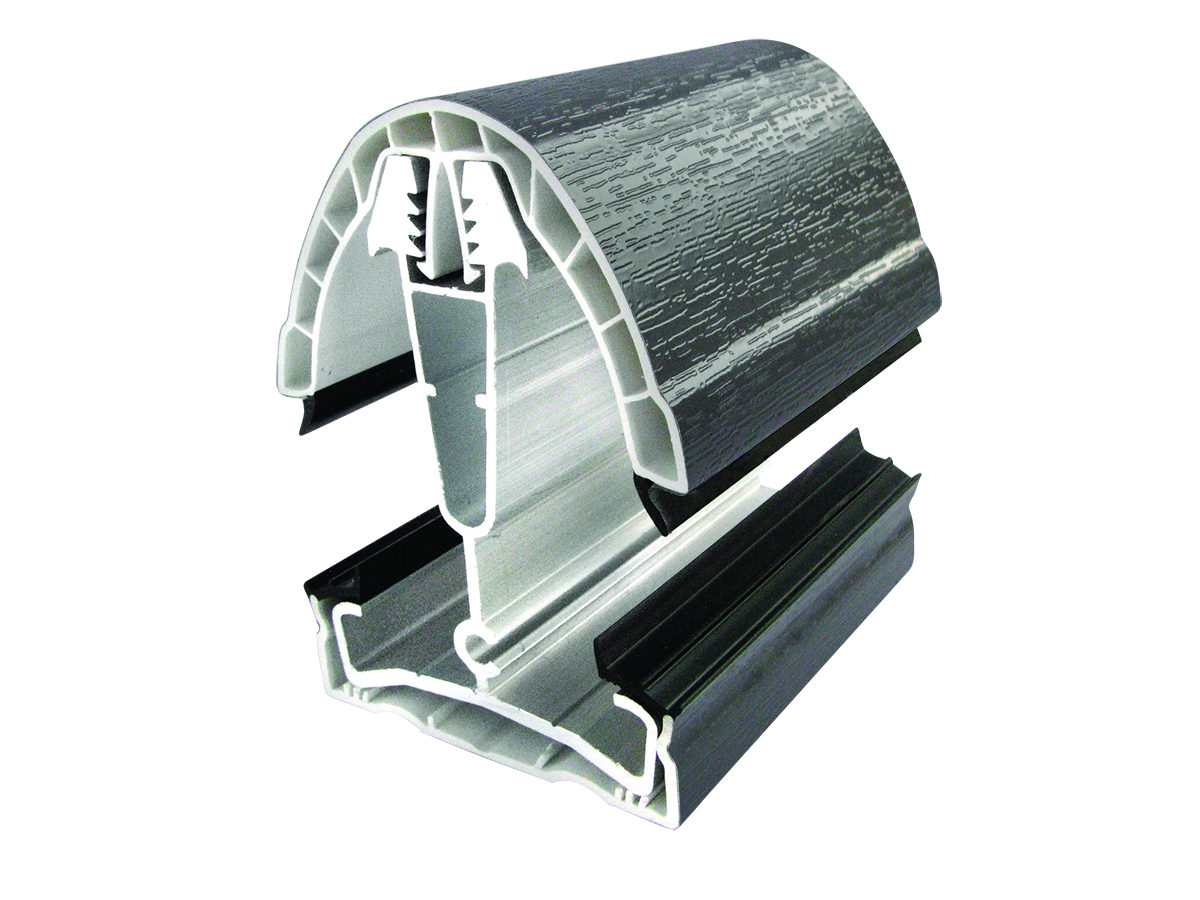 Grey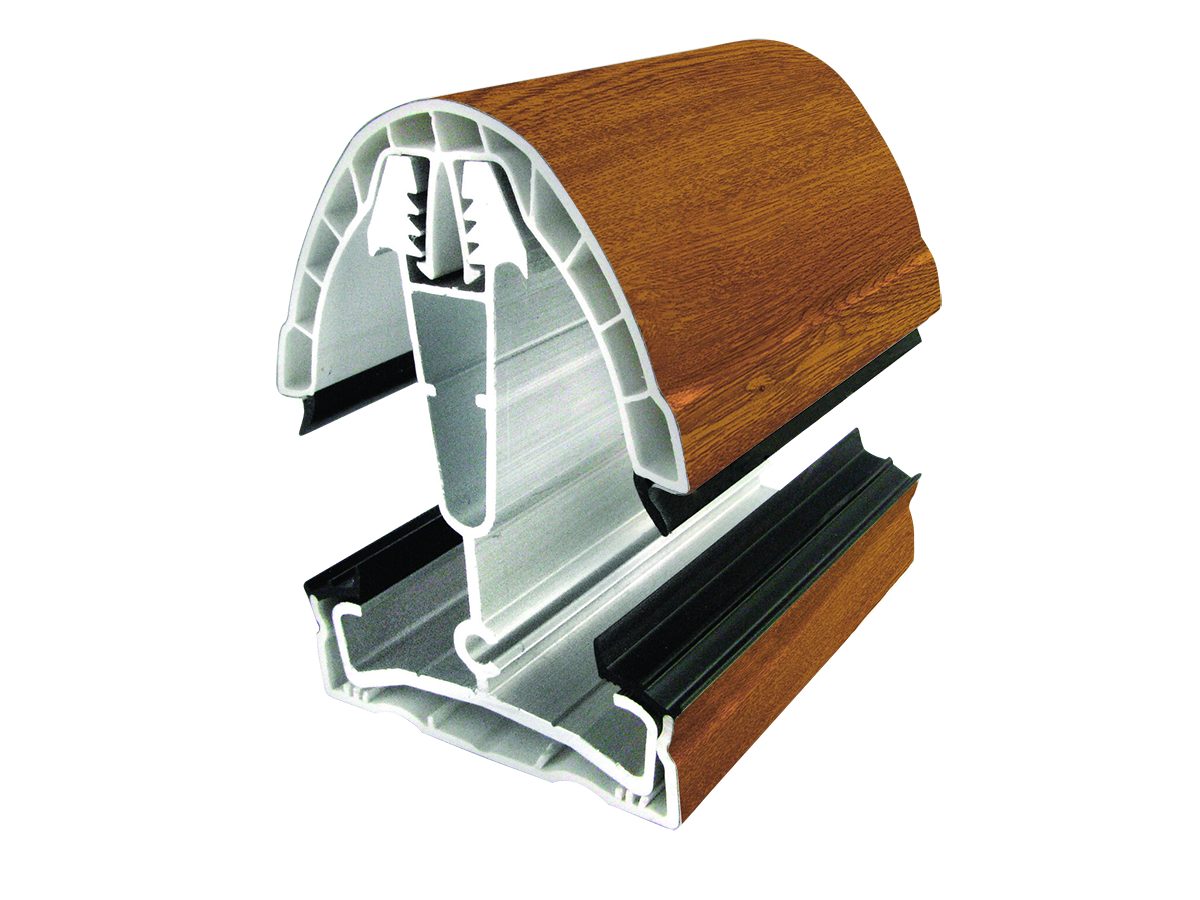 Light Oak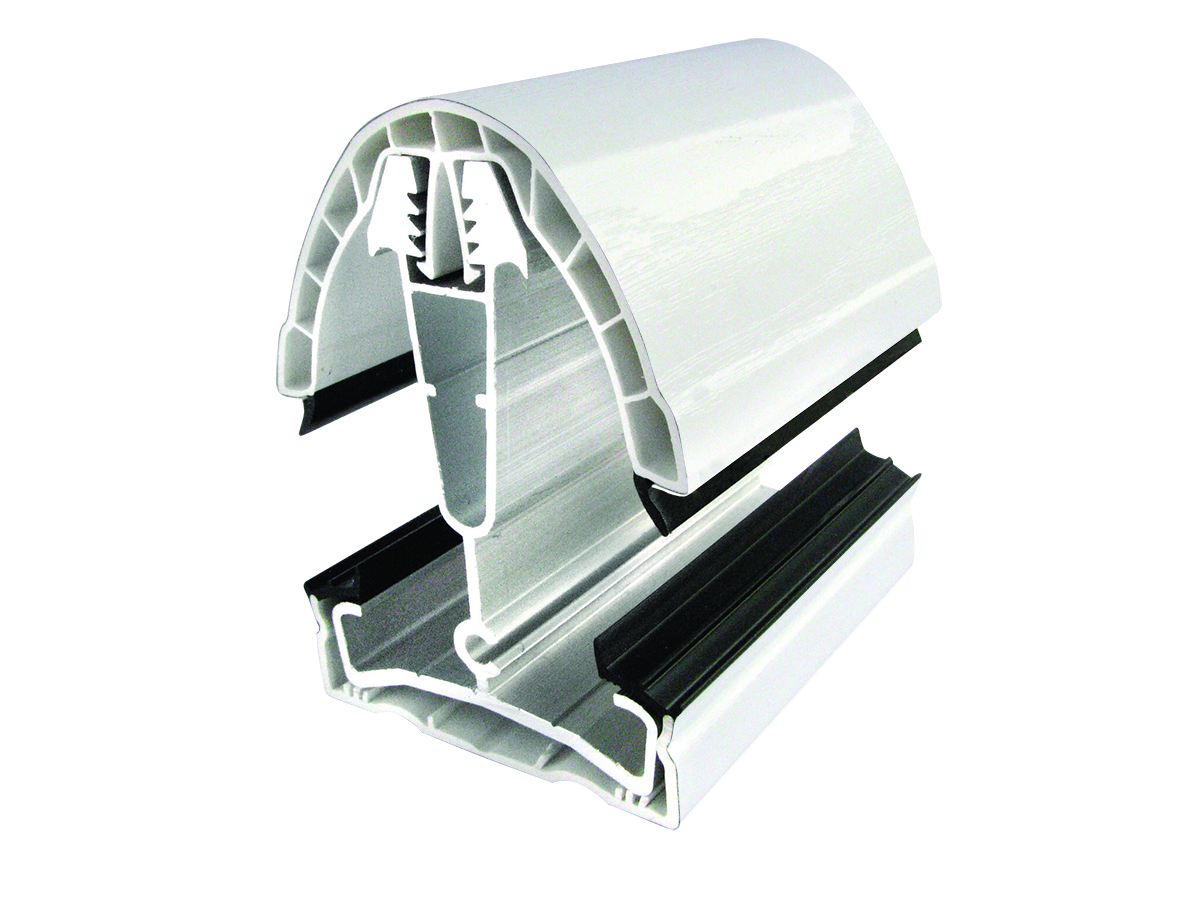 White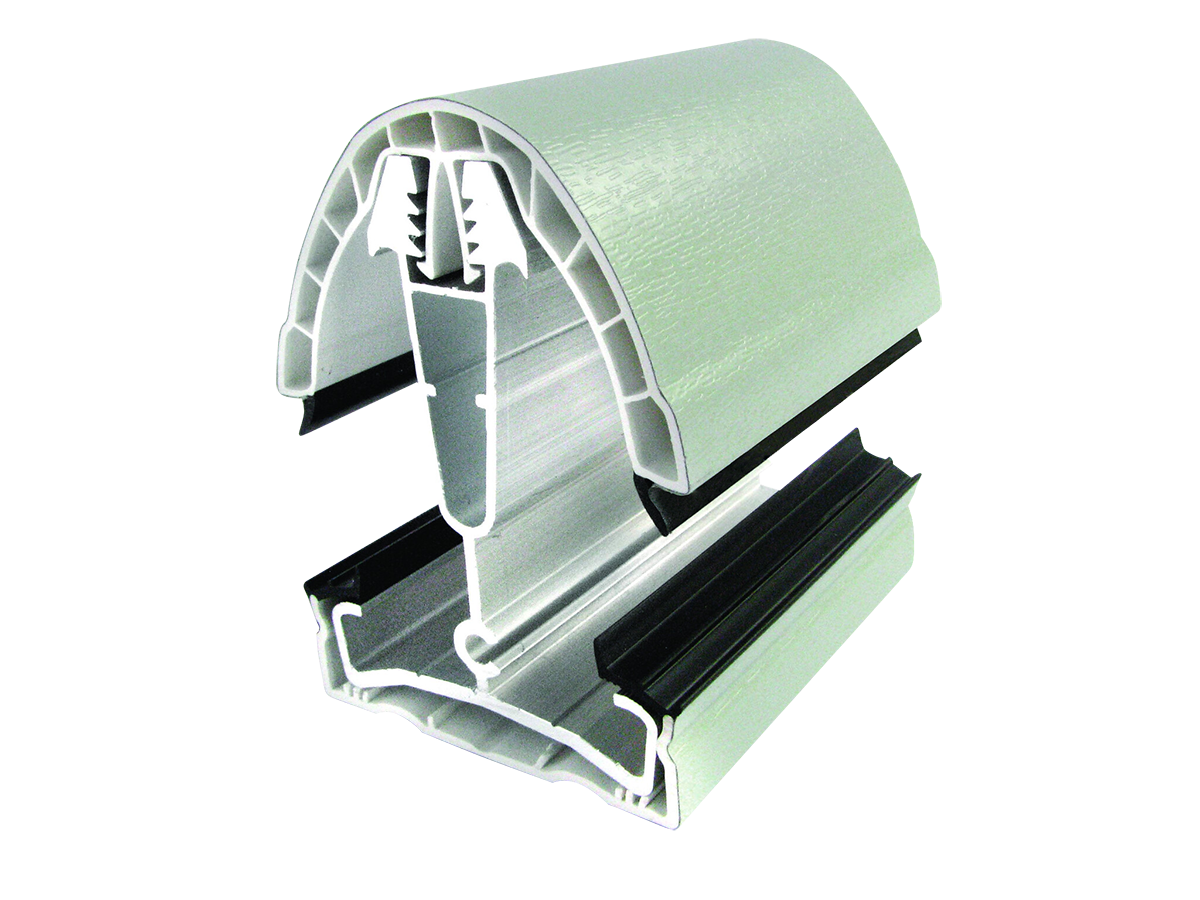 Sage Green
Colour Picker
We offer any RAL colour to ensure that our customers have a lean-to conservatory that is tailored to blend in with their home.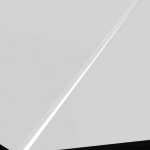 Neutral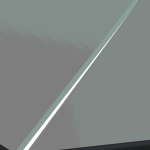 Aqua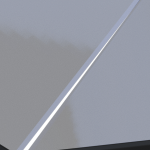 Blue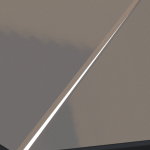 Bronze
Glazing Options
Our lean-to conservatories help keep the heat inside your home as well as keep out noise. They trap winter sunlight and convert it to heat through our high performance glass. To find out more about our glazing options, head to the quote function on our website.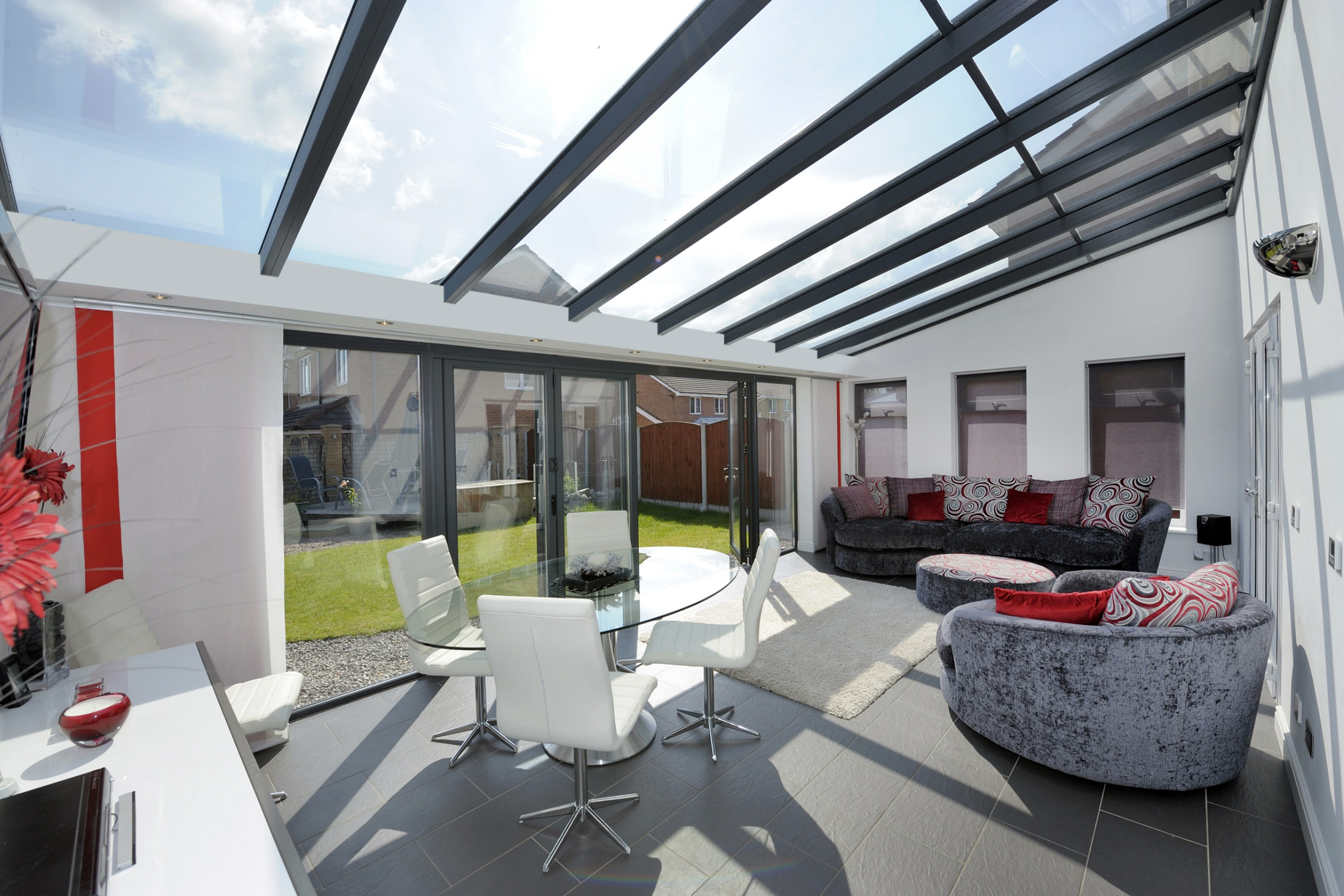 High Performance Conservatories
For added comfort, our conservatories are fitted with super insulated columns. Formally known as Loggia columns, these won't only add decorative value to your lean-to conservatory but also deliver exceptional thermal comfort as they're five times more efficient than a brick pier of equivalent size.
We also offer a choice of four separate cornices too which can help hide the gutters and end capping, delivering on stunning aesthetics. We offer flat cornices which will suit the proportions of any property and add a contemporary style and also have a curved cornice for a more timeless look. They are available in any colour to match the windows and doors.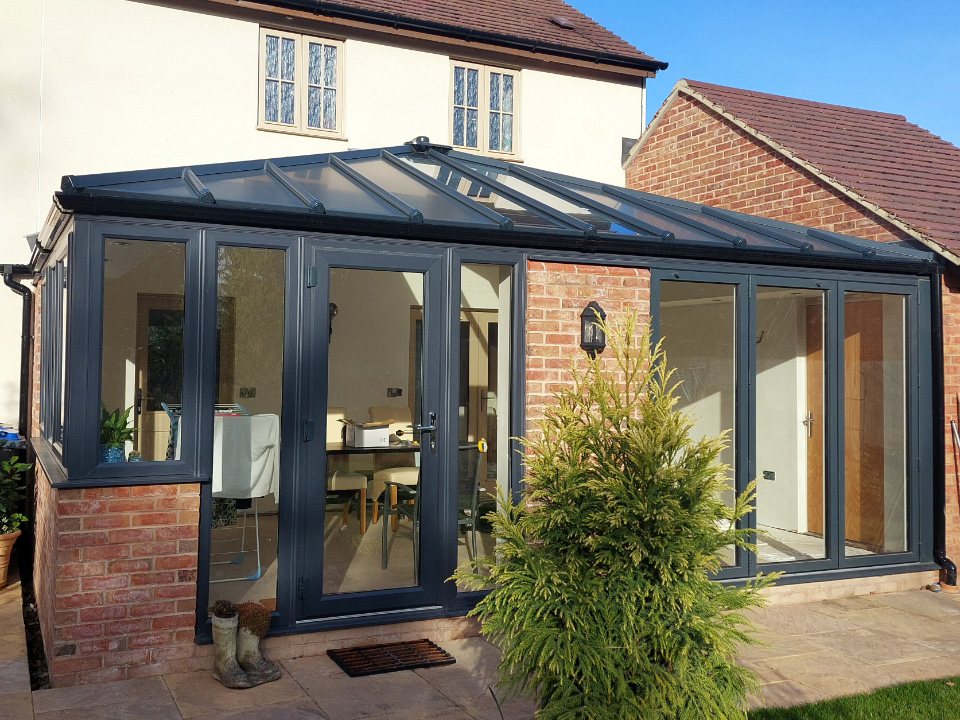 Why Choose Glassier?
Glassier began trading way back in 1982 with the aim of building a window, door and conservatory company in Worcestershire based on the traditional values of honesty, quality products, great customer service and real value for money. Today, our reputation speaks for itself.
Our main show site is in Drakes Broughton, with an additional show site in Upton Warren, so we are well equipped to cover Worcestershire and surrounding counties.
You can trust Glassier.
We're also proud members of both Checkatrade and FENSA.
LEARN MORE
Our Projects
With some many versatile options there are, it maybe challenging finding the right one for you, so check out our gallery for more inspiration and ideas.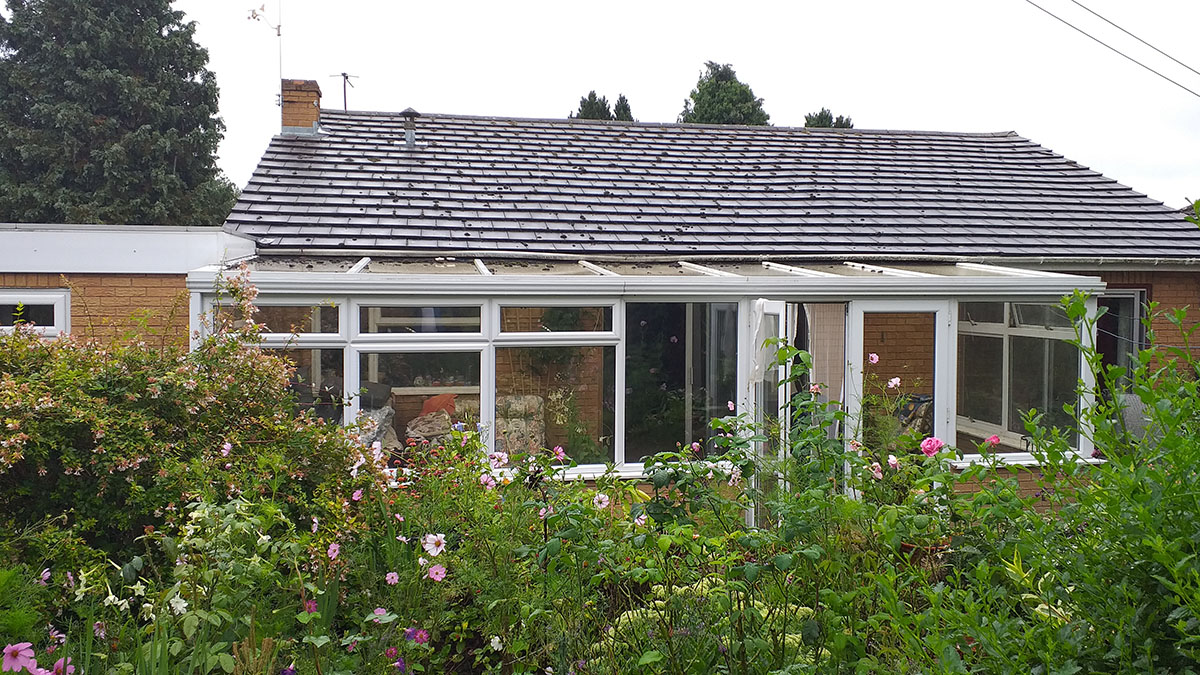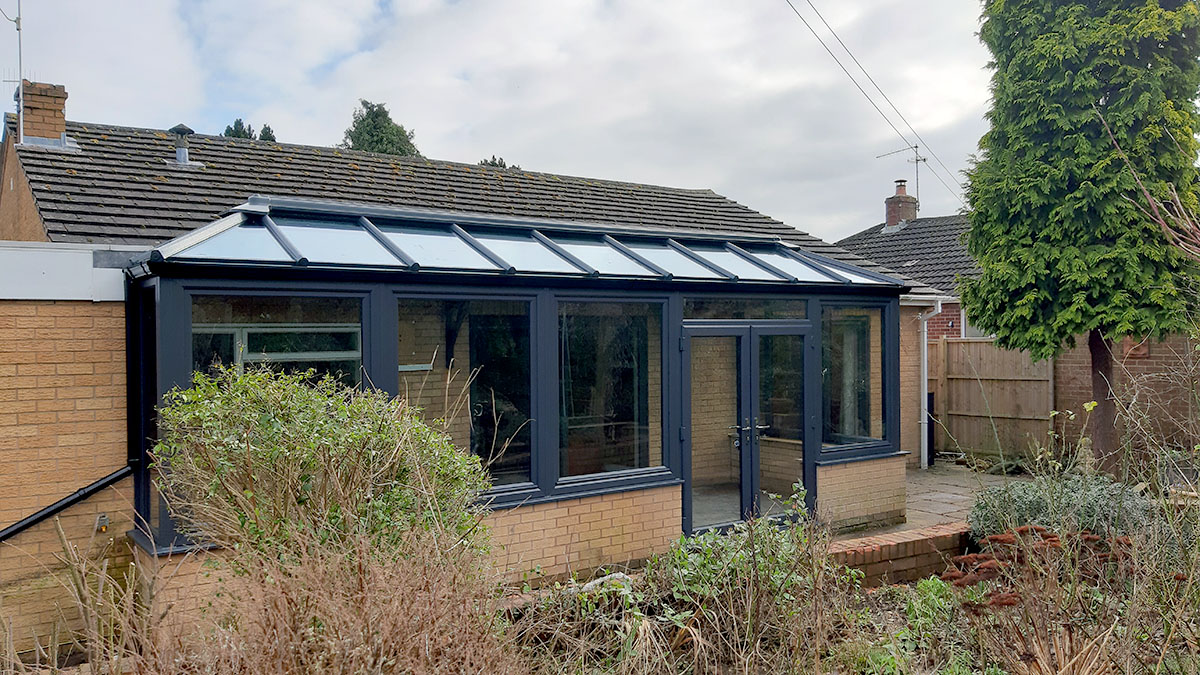 FAQ's
Do your lean-to conservatories have a guarantee?
All of our conservatory installations are covered with our Full Insurance Backed Guarantee and for added peace of mind, all building works comply with current building regulations and will be certificated.
Why is the Ultraroof roofing the most popular choice?
The Ultraroof roofing for our lean-to conservatories is the most popular due to its lightweight system. It is strong and tiled as well as providing fantastic thermal performance. Moreover, it is also designed to sit on old or new window frames and doors. To find out more about our Ultraroof and other roofing options then start an online quote with us today.
At Glassier, we cover Drakes Broughton, Upton Warren, Malvern Hills, Worcestershire, Gloucestershire, Herefordshire, Warwickshire, South Midlands and South Birmingham. Call us today if you need more information about our coverage area.
Are there any other options for our lean-to roof?
Of course! Classic and Livin Room roof options are also available. Call us today if you would like to discuss your options further.