If you are looking to upgrade your home in the new year, you may be wondering which window profile works best for a modern-style home with modern functionality. At Glassier, we have a range of options to choose from when designing your dream home renovation.
Casement Window Profiles
Casement windows are a modern, functional and stylish option for your windows. uPVC casement windows provide the highest energy efficiency and security and are really easy to clean, meaning they are a popular choice amongst our customers. These windows can be tailored to suit your wants and needs, including style, shape and colour, and can also come with specific glazing installed, for that added privacy for your home! Our casement windows are also installed with child restrictors pre-installed into the window; therefore, they are one of the safest options for your family home.
Flush Casement Window Profiles
Flush casement windows, compared to standard casement windows, can be installed in both new and existing homes and in new and replacement scenarios. Fitted with a flat finish, this allows for a sleeker design style, perfect for the modern design home you are looking to create. Our flush casement windows are also environmentally friendly, can be recycled at the end of their lifespan, and are weatherproof, with the added option of an extra seal being fitted during installation to exclude draughts and outside noise. Our flush casement windows also come installed with multipoint locks, for added security against burglaries.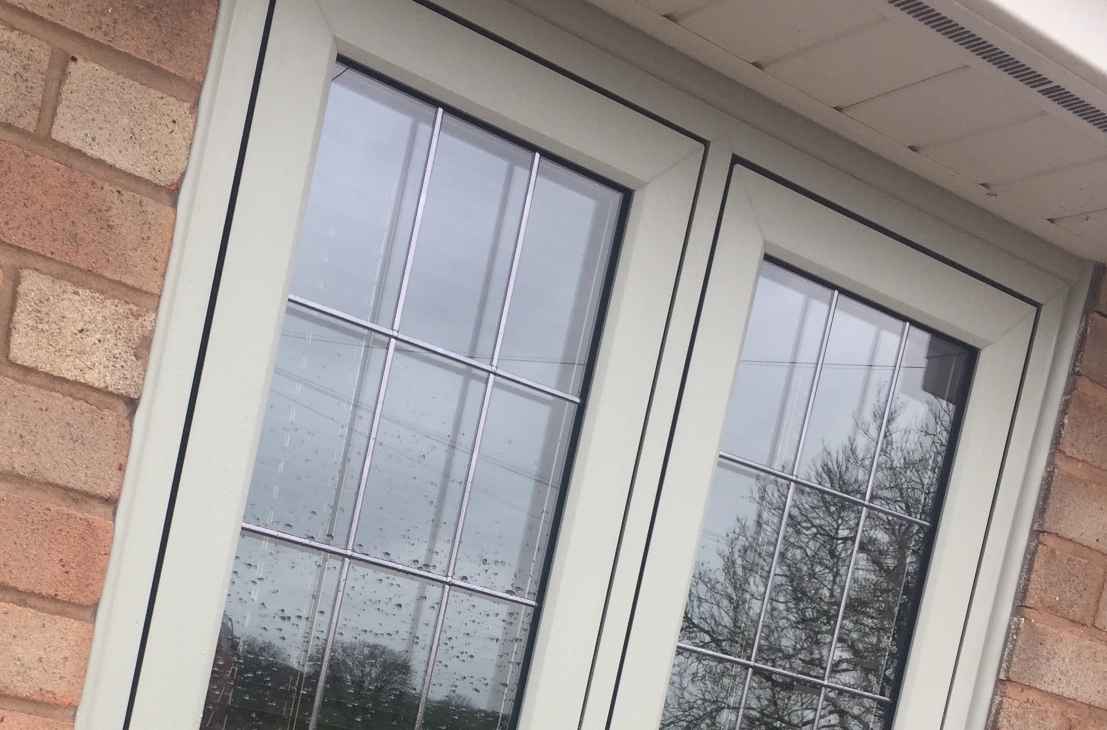 French Casement Window Profiles
Number 3 on our list of the Top 5 Window Profiles for the Modern Home is our French casement windows. Our French casement windows come in uPVc, timber and aluminium, and are a beautiful addition to any home, giving uninterrupted and clear external views. French casement windows also boast significant levels of ventilation for casement-style windows, without compromising their security and energy efficiency. This style gives a European elegance to modern homes and is durable and easy to use and clean, which is always a bonus, and are currently hugely popular due to their long lasting performance with minimal upkeep.
Sliding Sash Window Profiles
Alternatively known as vertical sliding windows, Sliding sash windows bring a traditional aesthetic appearance to all modern homes. Our sliding sash windows also provide the highest security level, and are installed with glazing that offers an A + + energy rating, whilst still upholding a beautiful external appearance. As these windows are also made from uPVC, they are highly cost-effective compared to timber frames, and, as they are installed with double glazing, they block out a significant amount of outside noise, giving a better acoustic performance overall. The hardware for this style of window also comes in multiple colours.
Tilt and Turn Window Profiles
A modern alternative joins our Top 5 Window Profiles for the Modern Home list, in the shape of our Tilt and Turn windows. These windows allow homeowners to enjoy the most amount of light and ventilation in their homes, whilst also being secure and visually sleek. The frames are also slim sightlined, therefore allowing for a more attractive window space. They are also hugely practical and easy to clean. These windows are also perfect for high-rise or upper-floor rooms to ensure maximum ventilation without compromising the building structure, and as they open up inwards into the room, they can also be used as a fire escape if needed. Combining this style of window profile with our triple glazing upgrade can be hugely beneficial in also saving on your energy bills this winter, allowing for a vast amount of window space without the added concern of long-term costs.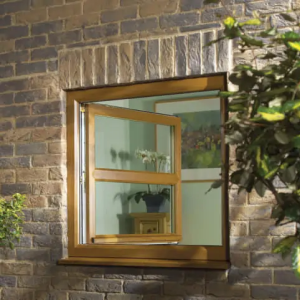 In addition to the window profiles we have mentioned within this article, it is also worthwhile mentioning the range of materials used within our windows, as well as the hardware and glazing options that we have available. Many of our windows are available in uPVC or aluminium, and our French Casement windows are also available in timber. The hardware included in the window comes in a range of modern and traditional styles, and the window frame can also be in a selected range of colours. Our secondary glazing can also come in a range of glazing options, leaving you with the perfect privacy-style windows.
All of the windows mentioned in our Top 5 Window Profiles for the Modern Home list can be designed and tailored to fit your home, with options for colour, hardware and glazing included.
Here at Glassier, we are Checkatrade and FENSA approved, and we work with trusted suppliers in the Worcestershire area. To start your online quote, press here; alternatively, you can email us at info@glassier.co.uk or call us at one of our offices: Drakes Broughton 01905 841900 and Upton Warren 01527 874797. 
Are you based in the Worcestershire and Broughton area? Allow us to help with your home renovations today!