At Glassier, we are committed to bringing the best in home improvement services to our customers in Studley and Bromsgrove. Our friendly and reliable team puts customer satisfaction as a top priority, striving to provide quality service to everyone we work with. We understand the importance of the decisions that come with home improvement projects, whether you're looking for something more modern or traditional. That's why we offer helpful advice and resources to all our customers, helping them to make the best possible decisions for their properties. Here we provide a handy guide of questions to ask when looking for your perfect new front door!
We specialise in providing homeowners across the region with high quality home improvement services. As part of our range, we offer a bespoke selection of front doors- perfect for giving any home a facelift. Our customised front door designs are ideal for adding a modern touch to your home, with bold and bright designs to match- whereas our woodgrain finishes are perfect for a more subdued, classic look. If you're looking for new front doors in Studley and Bromsgrove, look no further than our high quality range! Our doors are designed to provide maximum security and energy efficiency without compromising on looks.
As experts in the home improvement industry, we strive to empower homeowners with the knowledge they need to make the best decisions for their homes. As part of our commitment to you, we wanted to explore a more specific topic in this article- the top five questions to ask when buying a new front door. It's important to ask these five questions to make sure you always get what you're paying for when it comes to security, thermal efficiency and style of your fresh new door. Let's get started!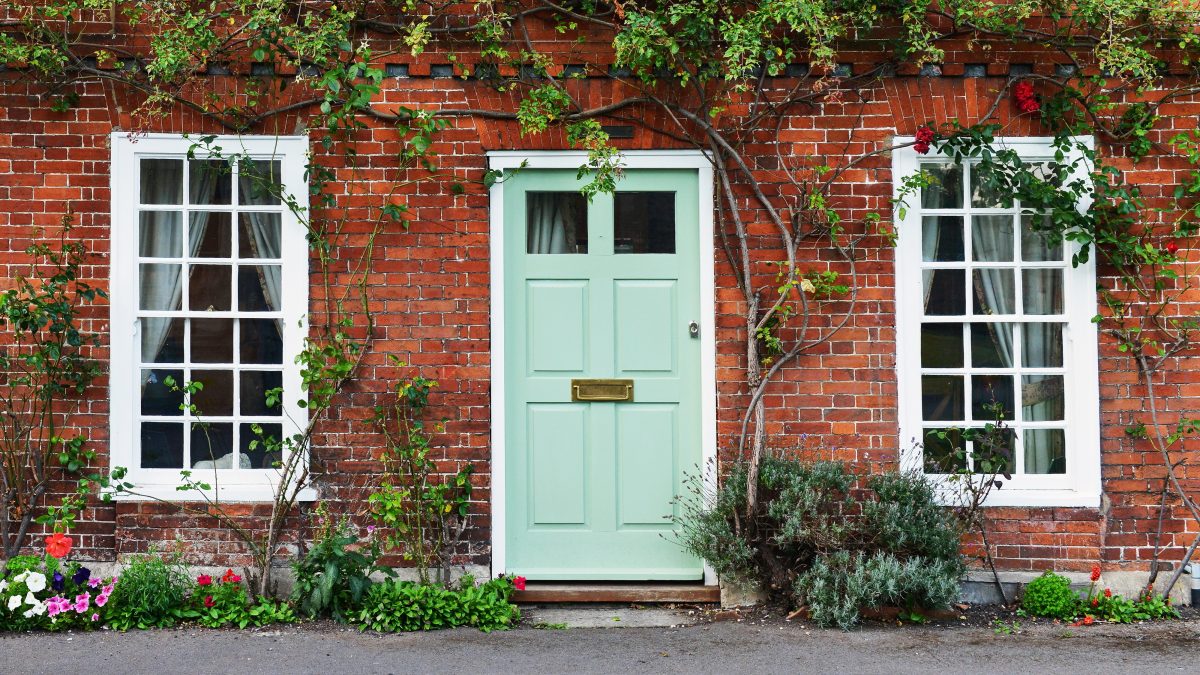 1 – How thermally efficient is the new front door?
Make sure your new front door is energy efficient by asking this simple question. Thermally efficient, intelligently designed doors make great investments for any home or business. With superior insulation, air tight seals, and great quality double glazing, thermally efficient front doors from today's home improvement market help to reduce energy costs, regulate the temperature of your home, and keep noise from outside to a minimum.
2 – How secure is this door?
Your front door is the gateway to your home and should be as secure as possible. Doors with heightened security provide your home with the protection it needs against intruders- which are sadly becoming more and more common a problem. High security doors can be made of strong, fortified materials such as aluminium, uPVC or a composite mix, which make it harder for intruders to break into your home. They might also be fitted with multi-point locking systems and reduced leverage points around the frame, ensuring maximum safety for your home and family.
3 – How does this new front door compare to others in your range?
It's vital to also see how the door you've selected compares to the other offerings that your home improvement company are able to provide. While one door might be the least pricey of the bunch, it's unlikely to stack up against pricier options in terms of security, thermal efficiency or soundproofing. It may also be important to see what style options are available for your new front door- and whether other designs offer more choice.
4 – What style options are available?
Following on from our last point, it's also important that your new front door is built to be attractive- complimenting any style of home, whether modern or traditional. Different brands of door offer different style options- and some companies stock larger ranges than others. If it's important to you that your new door offers the latest when it comes to aesthetics, it might be worth asking your home improvement company what options are available. A quick visit to their showroom is also a perfect way to investigate new doors. Most companies have a variety of stylish door options available to choose from at their physical locations- so it might be worth having a look!
5 – How long will this door take to install?
Different home improvement companies have different turnaround times for their products. This makes it more important than ever to ask how long your door is likely to take to install. Installing a door isn't as simple as having it arrive at your home- your specific choices need to be manufactured, sent to the business, and then installed by a professional. If you're a busy homeowner who will need to make time to have their new door installed, this is certainly a question worth asking!
Contact Glassier Today.
Looking for a bespoke, well designed range of front doors for your home in the Studley and Bromsgrove area? We've got you covered here at Glassier! We provide all the information you need to make the best choice for your home when it comes to replacing your front door, and employ a friendly customer service team to handle all those burning questions.
Contact Glassier today to get started with your new front door! Our phone numbers are 01905 841900 (Drakes Broughton), 01527 874797 (Upton Warren) or 01527 914388 (Studley). Further queries can be emailed to info@glassier.co.uk, or take advantage of our free quotations by checking out our online tool. We'd be delighted to hear from you and help you achieve the perfect new front door for your home!