Recently extended your home, but still trying to figure out what to do with the space? Allow us to give you some inspiration with our handy list of 5 design ideas for your new house extension!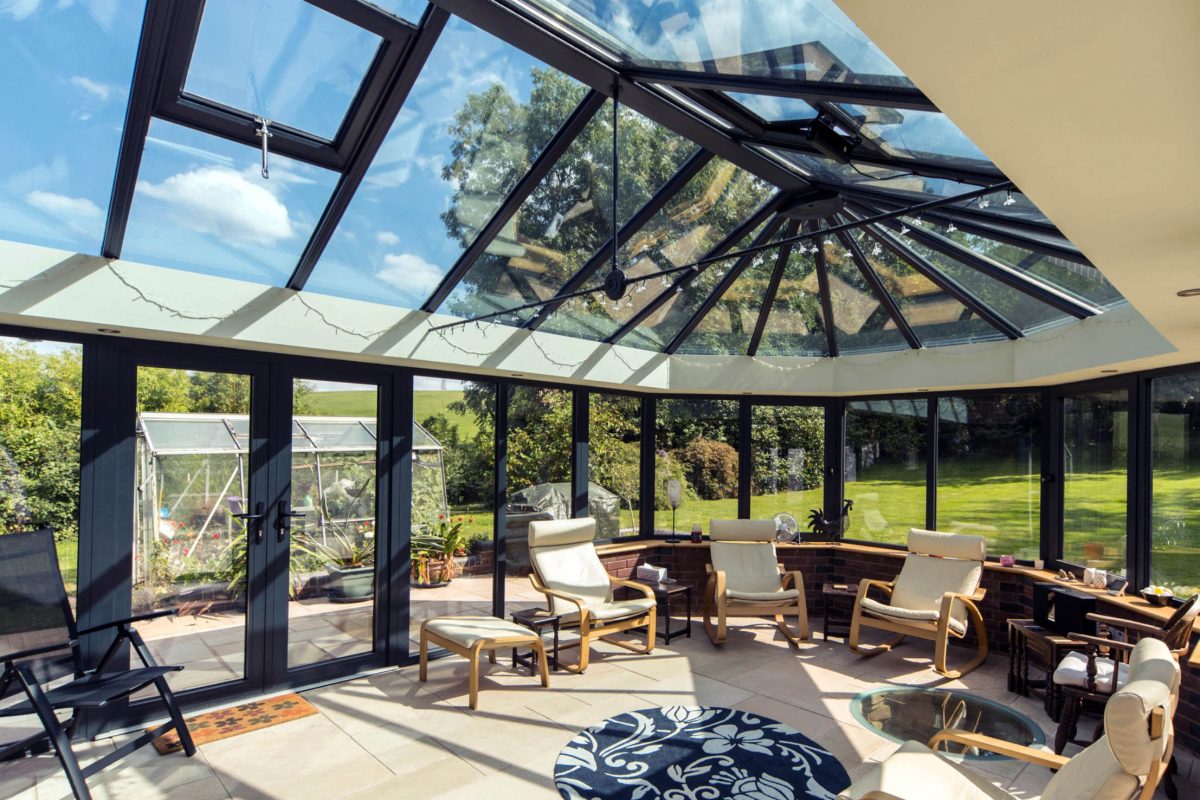 Turn your new house extension into a family room
Whether your children are 5 or 25, family time is always essential, and what better use of your new house extension than to spend time with your loved ones in an area specifically designed for that exact purpose! Adding a sofa and coffee table allows for multiple people to sit around, play games or watch TV. If you're feeling a bit adventurous, maybe even add a games table or dart board ready for those competitive games evenings!
Creating this style of space as an addition to your existing living room can be beneficial in creating similar comfort levels but allowing separate areas, which is great for when there are multiple people in the home who like to watch different programmes at the same time!
Create a beautiful home office
With working from home on the rise since the pandemic, turning your new home extension into a home office is the perfect use for the open and available space. Get yourself a desk, a comfy chair and a few easy-to-care-for houseplants, and you have the perfect working sanctuary.
This can also be beneficial for your family, allowing for a quiet, concentration space for your children to complete their homework or a specific area to keep and organise your personal documents.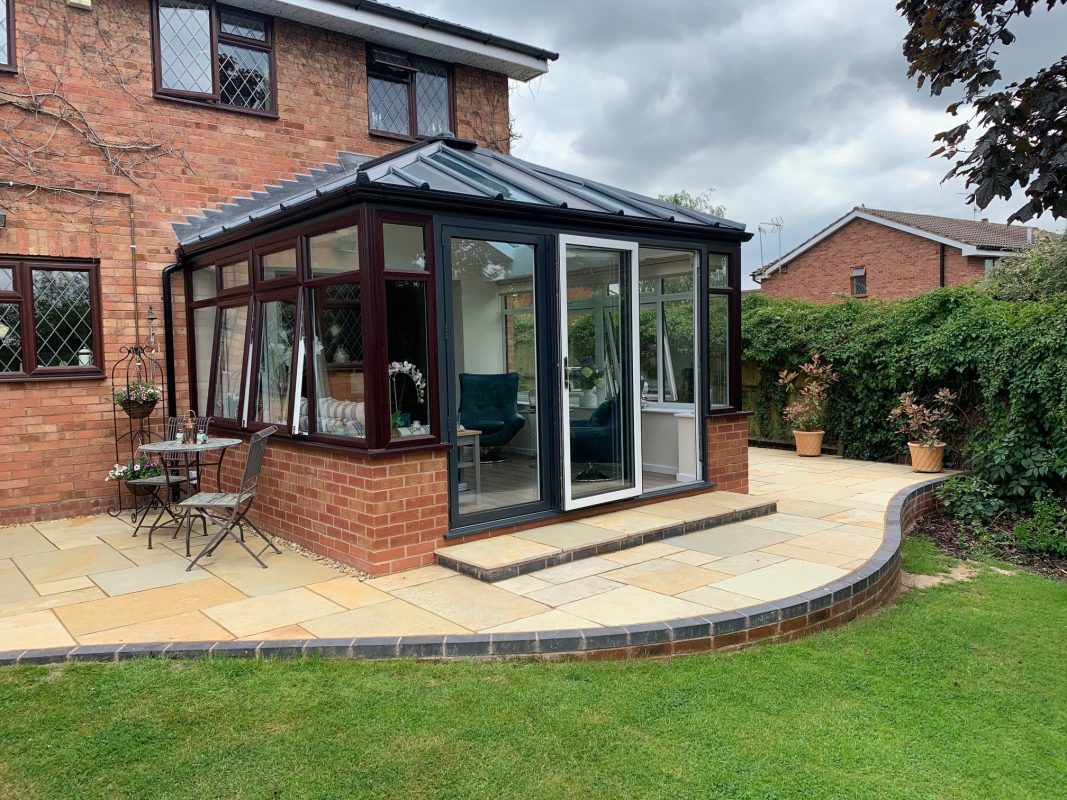 Use your new home extension as an AirBnB Room
Are you looking to make extra income on the side? Why not turn your new home extension into a spare room, and rent it out on AirBnB? Creating a self-contained studio in your home extension would give you enough space to keep your side business separate from your family home, and with our range of glazing options, we can maintain the noise being passed between the house and the neighbourhood, too. This is also an ideal option if you are often having people over, as you have space for them to stay if they need to.
Make Your House Extension a Games Room
Having a space designed for time out and relaxing is a huge bonus to any home. Create an area that is aesthetically suited to your personal taste, whether that is through themed decor or additional homeware, and add a space for a gaming setup or tabletop games table. Mood lighting strips with interchangeable colours that can be changed through an app on your phone would bring the space to life in your home, and allows for a cosier atmosphere. This style of room would also be beneficial for growing families, allowing a space for the children to be entertained in a safe area, without having to stay in their bedrooms.
Nursery Or Playroom
Growing your family is always an exciting experience, but it can be stressful when you are concerned about the space in your home. Maybe you are putting off this step because you'd need to move to have more space. Why not extend your home with one of our conservatories or orangeries and make that space your child's nursery or playroom? Our glazing ensures that minimal noise travels both in and out of the extension, and with our energy-efficient frames and glazing keeping the extension warm all year round, this would make for a perfect nursery space. As your child grows, the room can also be used as a playroom, creating ample space to contain all of their toys.
Did any of these ideas get you thinking about a home extension? Why not start with us!
We offer a range of home extensions, from Lean To Conservatories for that smaller added space, to our Edwardian or Victorian Conservatories for an elegant and traditional style addition. If you are really looking to push the boat out, why not explore the option of an Orangery? Our orangeries are explicitly designed to fit the style and aesthetic of your home, and are fully customisable to your taste and needs. Our orangeries are also installed with thermal technology through our Ultraframe thermal efficient roofs, and are low maintenance with the option of being designed with a flat or glass roof.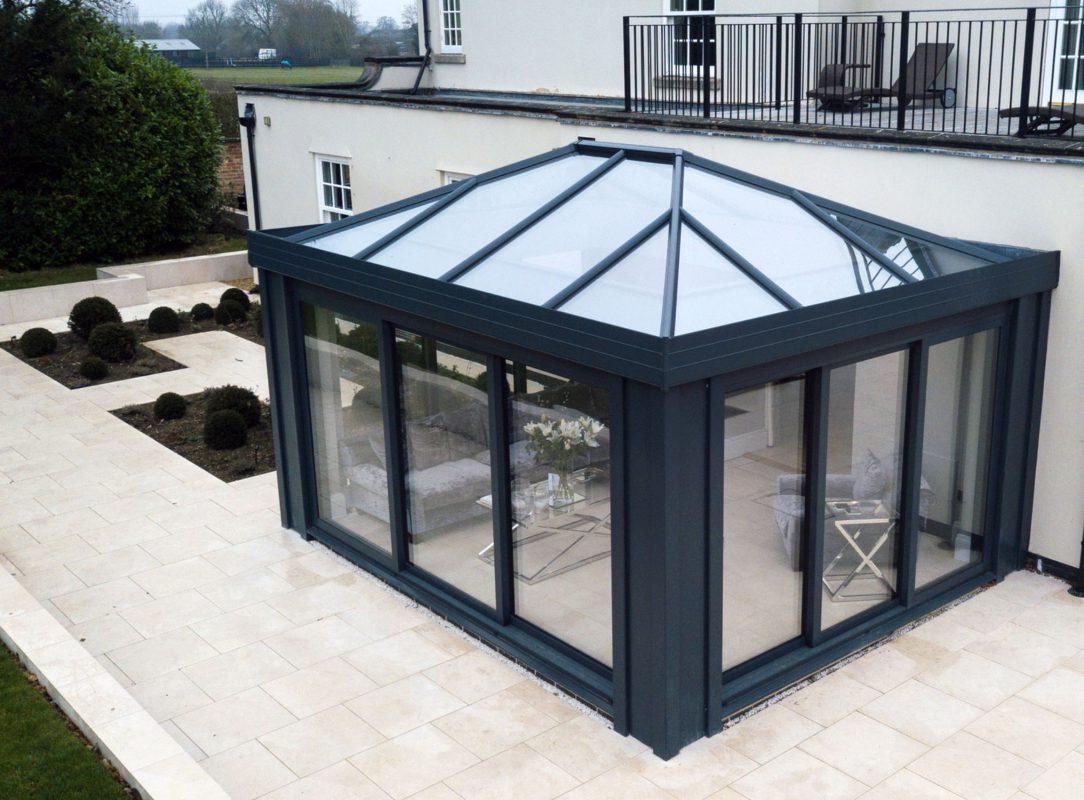 Alternatively, here at Glassier, we also offer garden rooms, a perfect addition to your property without attaching it directly to the home itself. This space can also be used in some of the ways mentioned above, as an extension to your home, but also as a separate space entirely, perfect for a games room or AirBnB space, or even to be used as a home bar. We have three different styles of garden rooms, all of which are customisable to your desired taste and style, and all of which allow for a perfectly versatile space.

All extensions to your home will also add curb appeal and market value to your property, so don't hesitate to contact us today to discuss your ideas and get the ball rolling on your home renovations! Start your online quote today; alternatively, drop us an email at info@glassier.co.uk or call our offices: Drakes Broughton 01905 841900 and Upton Warren 01527 874797.